Colon Cancer
is the #2 cause
of death in the US
Donate
Get involved

Donate
Your contribution provides immediate support to newly diagnosed colon, rectal or anal cancer patients, patient-centered education and increasing public awareness to colon cancer. Send a gift today!

MTGS
Our annual event raises funds for those affected by colon cancer and brings awareness to the community on the importance of getting screened - join us for this year's race!

Volunteer
Make a difference by participating in our flexible volunteer opportunities by advocating for those who are affected by colon cancer.

Get Screened
Getting screened reduces the incidence and mortality of colon cancer through early detection and treatment. Empower yourself, your family, and your friends to stop this preventable, yet fatal disease.

Event Highlight
The Jax Gut Club is being held at Jacksonville Marriott on February 8, 2024. Join us today!
Our impact

$163,000
raised from MTGS 2023

66
vouchers approved to provide free colon screenings for those in need

27
medical expenses covered to newly diagnosed cancer patients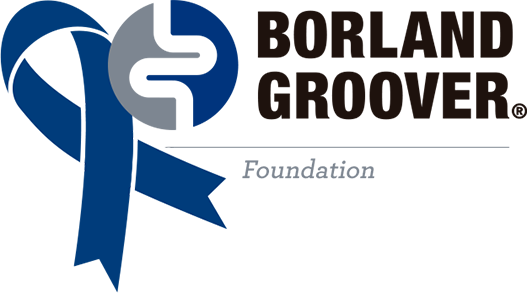 How We Help
The Borland Groover Foundation is a 501(c)3 non-profit organization committed to enhancing the quality of life for every person affected by colon cancer and we've established enduring healthcare solutions.
Serving our community since 2008, we foster awareness, offer education, and provide preventative screenings for people who are underinsured. Our outreach efforts have greatly improved public health and patient outcomes in our region.
Mission
To build a healthy and equitable community that is free from colon cancer through service, education, and empowerment.
Our promise to our community
To RAISE
community awareness of colon cancer prevention and the importance of regular screenings.
To INCREASE
public knowledge of colon cancer prevention techniques, risk factors, symptoms, and detection.
To REDUCE
the incidence and mortality of colon cancer in our region by advocating for the community.
To EDUCATE
our medical partners who care for our patients.